We see it all of the time. A client comes to the gallery needing fresh artwork after they moved to a new home or renovated their current home. We work with the client to find original fine art they absolutely love. Then comes the problem we're always happy to help solve. . .
Ellen Wagener, July, pastel on a gray bedroom wall– looks fantastic.
The same piece on a white wall with a different vibe– also looks fantastic.
Inevitably, one of the reasons there was an empty wall in the first place is because the art they did have was not artwork they loved from the beginning and it had to go because there is simply no place for it anymore.
Has this happened to you? You buy a "cheap" poster, framed print, or canvas at a big box store just to fill a space, but it doesn't have much if any meaning to you other than it was the right size, color, pattern, or was trendy? (Don't worry- we are guilty of it too!)
Here is alternative to consider– buy original art. I know it seems intimidating. I promise you, it isn't! Think of it this way, you get to choose something that speaks to you and about you. Here are a few benefits of buying original art to consider:
You get something no one else has

We help you discover art that reflects your interests

You are supporting an artist

and

a small business

You learn about a new artist whose work resonates with you
Molly Wood, Vanitas with Peonies, 6945 in hallway.
Molly Wood, Vanitas with Peonies, 6945 in sitting area.
Now that you're mulling over those points, let's go back to that client who moved. In addition to hanging the new art we helped them find, we worked with them to identify new spots in the home for the few pieces of original art they already had. The original artwork the client fell in love with long ago was timeless and versatile enough to still fit their style and now new home. The only change needed was the frame on one of the original prints. This framing refresh not only preserved the piece, but also matches the finishes in the new home a little better.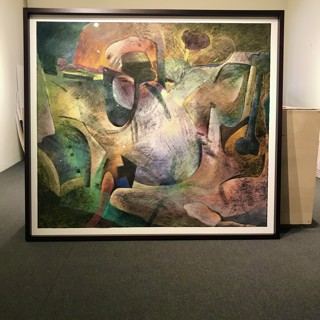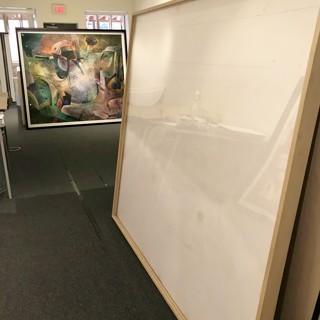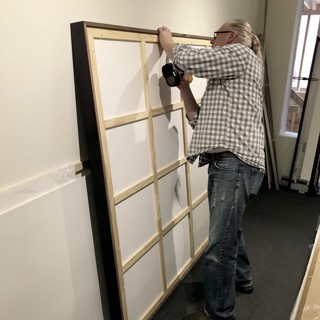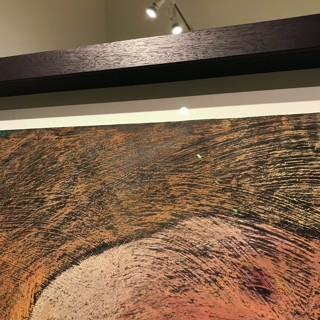 What it all boils down to:
Invest in art that you can't stop looking at, something that will always elicit a thought or emotion from you. Investing in original art means you are investing in artists and small businesses.
This is a fantastic example! Two very different clients with two very different styles who BOTH love Ellen Wagener's black and white pastel trees in their space. Absolutely gorgeous in each setting.