Olson-Larsen Galleries has represented Peter Feldstein for over 30 years. After he passed away in late 2017, we wanted to honor his vibrant life and artistic career. We are excited to present unseen prints from Peter's archive, pieces on loan from private collections, works from our inventory, and remembrances from his friends, colleagues, and former students.
David Dunlap remembering Peter:

"Somewhere, All Things Considered ( ? ), yesterday I heard something I think I have heard before. It is true, we do die, but when we really die ( "Gone Gone Gone" says Allen Ginsberg ) is when no one calls out our name anymore.
A couple of years ago, Chris Roy ( "Gone Gone Gone" ) was speaking about those great, African caskets [at the University of Iowa]. I was in the audience. I raised my hand to ask a question. Chris acknowledged my waving hand. He addressed me, called out my name "Peter".

O how I liked this. Peter endures. Peter continues on when someone calls out his name, now folded into my name not yet gone. Peter and I were often mistaken for one another. It was somewhat of a mystery to both of us. Peter and I collaborated many times over many years. Maybe we rubbed off one another.

I like to think this happened. I like to think about what I learned from Peter ( thank you )."
Photographic collage of Peter Feldstein by artist and friend, David Van Allen.
Photographic collage of Jane Gilmor by artist and friend, David Van Allen.
Jim Snitzer remembering Peter:

"I was lucky to have a good friend as a colleague and a trusted colleague as a friend. Peter was certainly both of those.
Peter and I were friends for a long time. As a new faculty member, he took me under his wing, always looking out for me. One of the things we shared was a sense of gallows humor, a necessity for navigating academia. Once, apropos of nothing, he said "You know…" and I just started laughing, because I knew exactly what he was going to say. Peter was a gregarious and endearing character and he provided all who knew him with memorable moments of comic relief - some knowingly, some not - but always willingly.
That willingness to not take himself too seriously is indicative of how generous a person he was, something which also made him - probably against his wishes - a dedicated faculty member. He was instrumental in establishing the school's first computer cluster, and for many years was a passionate and vocal advocate for the school's photography program.
As he counted down to his retirement, he was the happiest I'd ever seen him. Finally, he was getting the last laugh.
I'm grateful to him for all his years of friendship and support and miss hearing that laugh. The world is a smaller and sadder place without him."
Randy Richmond remembering Peter:

"Develop a vocabulary and then build on it"
"I think there should be an electronic device that would shock someone when they activated the shutter. That way nobody would take a picture unless they REALLY wanted to"
"I want to know what this tells me about YOU!"
"There is no good reason for anyone to stand in front of a camera naked"
Peter had an ability to gently, and completely reorder your view of the world. There was no aspect of photography that he wasn't curious about, or wanted to try. He also had an ability to quickly make a style or technique his own. As the non-analogue word of photography spread, he was already figuring out ways to show how it could be used differently. He was obsessive, driven, private, and generous.
I'm still developing my vocabulary...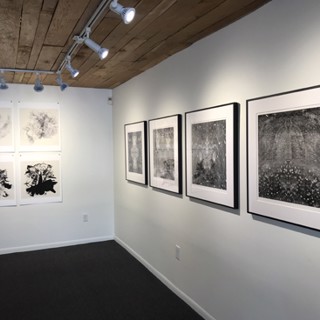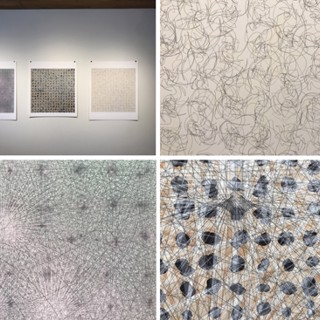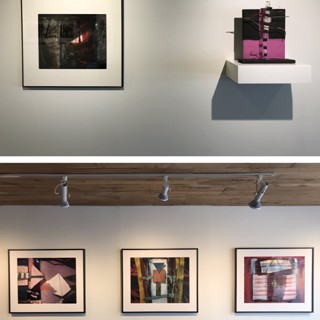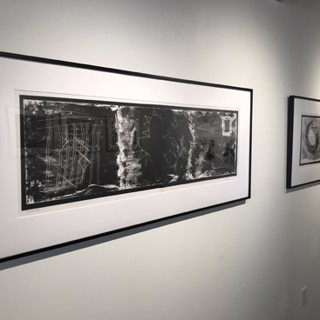 John Engelbrecht remembering Peter:

"I first met Peter as a student hoping to get into grad school at Iowa. I set up a meeting for a studio visit and he welcomed me, though I had no affiliation with the school yet. The studio visit went well, we hit it off and he liked the work. The meeting ended with him saying, good luck, I'm retiring so have no say in who's going to be accepted this year!
I ended up studying with Jim Snitzer, Margaret Stratton, and John Freyer, but Peter was often around at receptions and at artist talks. (I remember being horrified when, attending an artist talk in the 3rd row, he answered his phone and had a short conversation w/o leaving his seat). He was friends with David Dunlap, as am I, and I hung out with him at Walnut Farms several times. He photographed there during a Paintallica event and captured my portrait as Thee Strawman (the only official portrait of that entity).
The last time I saw him was at the drawing table at David Dunlap's place. We talked about exhibitions, Iowa City, and growing old. He was always kind to me and interested in my work and the work I was doing at Public Space One."
Stephanie Brunia remembering Peter:

"I first met Peter one summer during my undergrad at University of Iowa. He was retired and therefore wasn't my professor, but he was looking for a studio assistant to help him scan old negatives for the Oxford Project book. For my interview, I showed up to a cavernous brick building on Oxford's main street and was greeted by an enthusiastic Peter who brought me into the studio for what was to be a charming first meeting. I don't remember the specifics of the conversation, but I do remember that at the end of our discussion, Peter wanted to show me some YouTube clips of some Britain's Got Talent contestants. As a tiny 7-year-old sweetly sang "Over the Rainbow" on the screen, Peter got tears in his eyes and talked about how he got emotional whenever he watched that clip. That was it for me—that moment solidified my love for Peter.
The rest of the summer I came and went from that studio scanning negatives, chatting with Peter and befriending his studio cat, Boo. The drives from Iowa City to Oxford were winding and bucolic—they're some of the more peaceful moments I can remember from that time in my life. Peter was inherently community minded always chatting with people nearby—there were frequently visitors stopping by the studio for a quick hello.
It was Peter who would check in on me periodically in the years after my summer as his assistant, long after I had moved away from Iowa City. He always had a story to tell and a political opinion to share. When I moved back to Iowa City, I was excited to learn that Peter was renting out the very building that I had worked in all those summers previously. It seemed fitting to set up my home and studio in Oxford. I lived there for a few years and would see Peter and his wife, Josephine, on a regular basis (they lived next door, after all). Both were supportive of my studio practice and I couldn't believe how lovely the space was that I was able to live/work in. All of that is to say that Peter is greatly missed. His generosity, enthusiasm and his open nature charmed and won over many. I am grateful to have been one of those people."