Olson-Larsen Galleries Owner, Susan Watts reflects on what became a year-long project that played a role in helping the gallery weather the COVID-19 storm.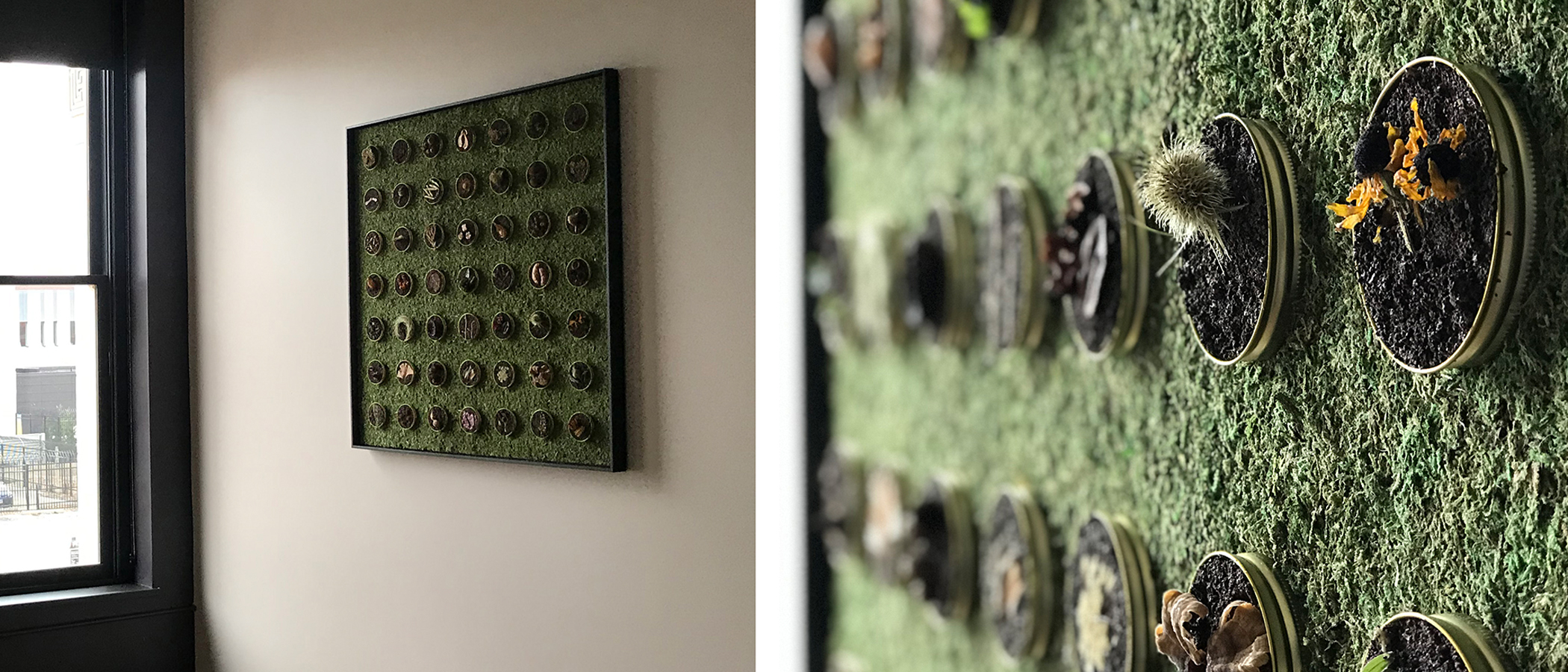 Commissioned artwork by Julia Franklin installed in one of the conference rooms featuring local soil and various flora.
Customizing artwork and framing for our clients is what we love to do. Really. We love it. The projects that truly get us thinking are the most rewarding. When we received an email from Aparium and DLR Group in August 2019 about the Surety Hotel slated for the historic Hippee building in downtown Des Moines, we knew it would be one of those projects. They emphasized working with local galleries and featuring original artwork. They demonstrated the gusto and elbow grease it takes to revitalize an old building. After a few conversations, it was clear there was an alignment of priorities, aesthetics, and interest in a purposeful integration of artwork into the environment. Exactly what we love.
Collaborating on a project – especially a large-scale project – is the best part. I love imagining a space while looking at floor plans and finishes. Then thinking through lists of artists and how their work would enhance each space, either as a subtle complement or a bold contrast. I love thinking about the message the client is trying to send and how we can help them communicate it with artwork.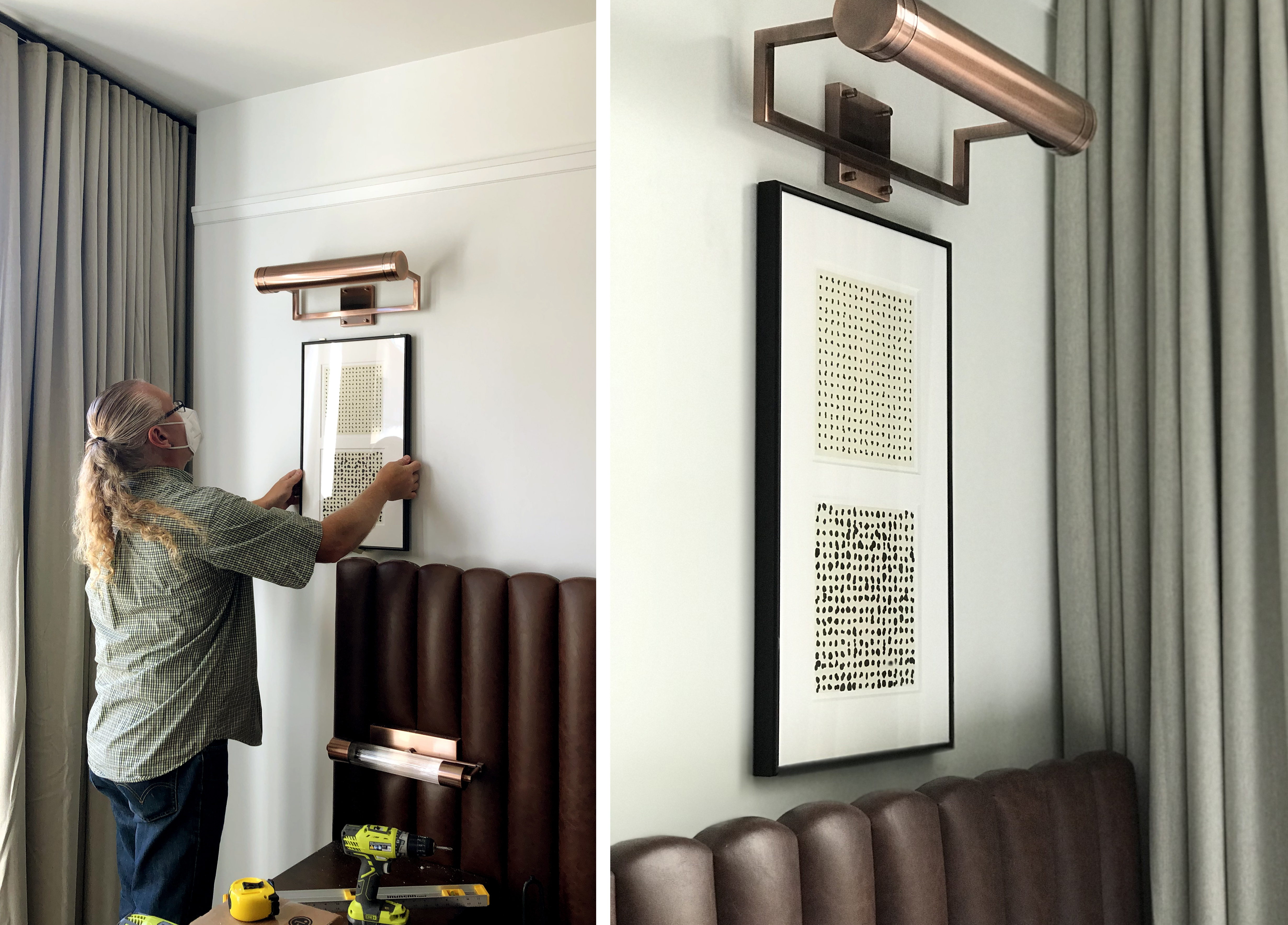 Mark Goodrich installing artwork in one of the 138 guest rooms.
Mark, Alyss, and I brainstormed. And brainstormed. We had exciting conversations with artists. More brainstorming. Alyss and I then gathered and organized images and text, which translated into pages of ideas for each location identified for artwork. We sent off what ended up being a quite large, content-rich PDF and crossed our fingers.
The next communication from Aparium and DLR Group came in December 2019. Upon opening that much-anticipated email, we were thrilled to see that they had selected high quality reproductions of prints by the late, beloved Iowa artist
Peter Feldstein
to be placed in each of the guest rooms. For select public areas, the Aparium/DLR Group team commissioned two works by local artist
Julia Franklin
and chose sculptures by
Aaron Tinder
, professor at Grandview University. In the Presidential Suite, we placed works by Ames artist
Barbara Walton
, local photographer,
Molly Wood
, and the late Ames-based painter,
Stephen Metcalf
.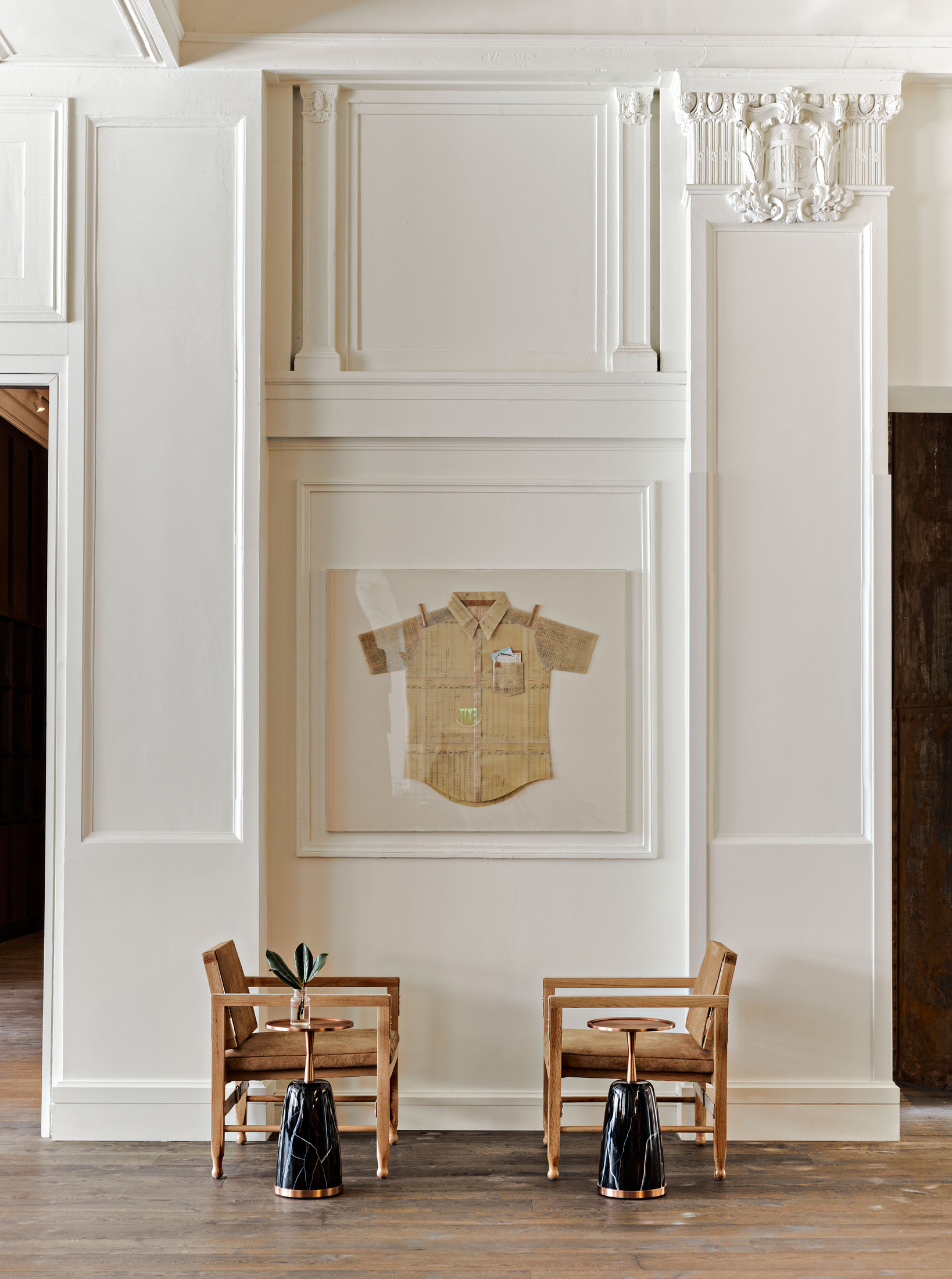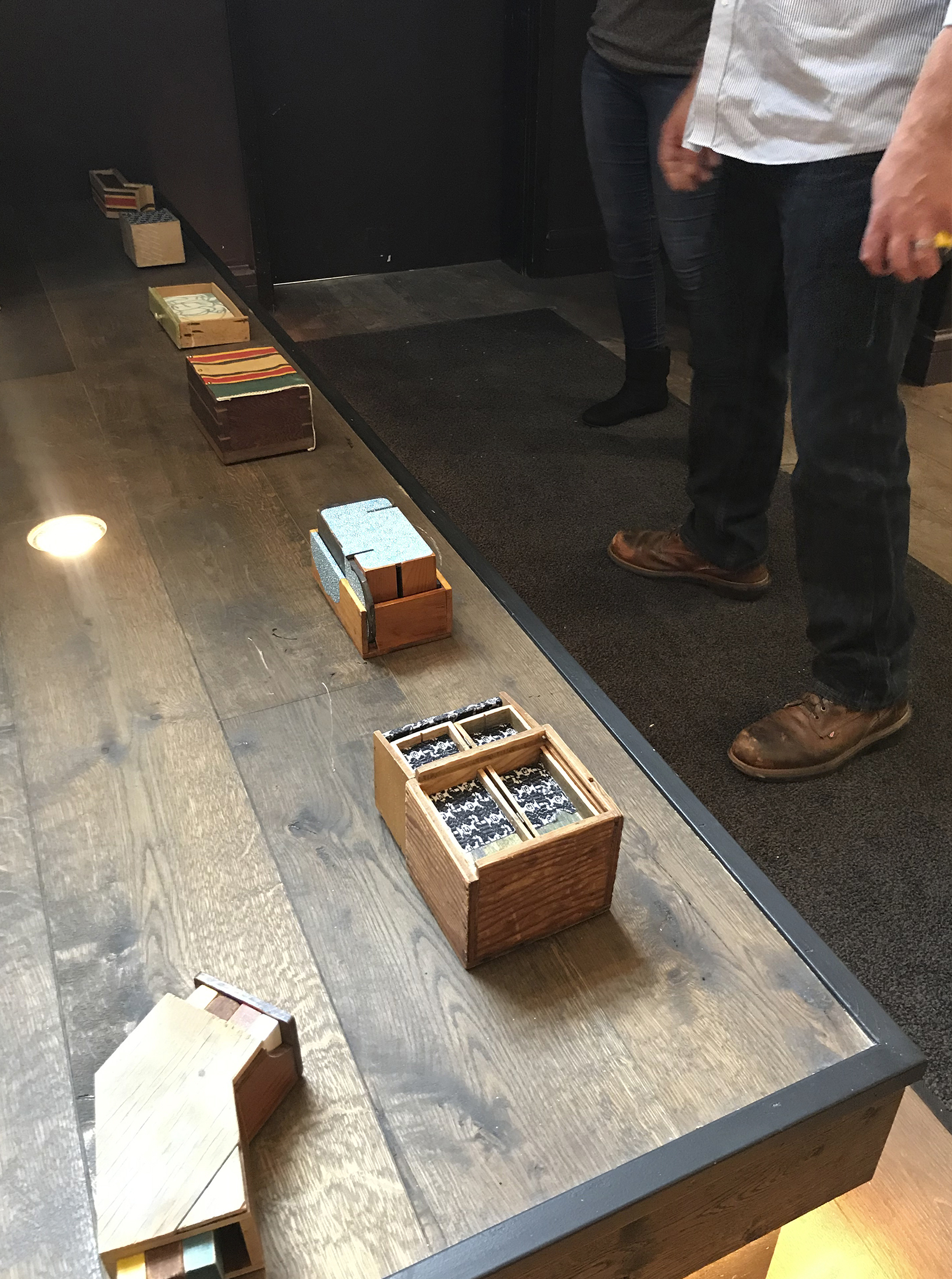 Sure, the details on a project as grand as this can get a bit overwhelming. But I was extra thankful to have those details to work on in 2020. Thankful for the fortitude and foresight of those leading this hotel that they could keep it going through what was quite possibly the worst-case scenario. How exciting it was to get into the building last October! And to meet our contacts at Aparium and DLR Group —Staci Patton and Andrew Connorton— after myriad phone calls, emails, texts. It was exhilarating to see those gorgeous touches that had been added to enhance this restored gem. Congratulations to Aparium, DLR Group, and all those involved with Surety Hotel. I'm sure they know it's incredible, but to receive international accolades has to be the icing on the cake.
Even though ours was a small part in the grand scheme of things, I like to think that we have something to do with making the Surety special. I'm proud of our artists, how they're represented, and so proud of my gallery team for working incredibly hard on every last detail.
Learn more about

Surety Hotel

and their other collaborations with local artisans

here

. Also stay up-to-date on their community-engaged events through their

instagram

page.